Natural Beauty With Mon Chéri Petale CC Cover-rollwithcarol.com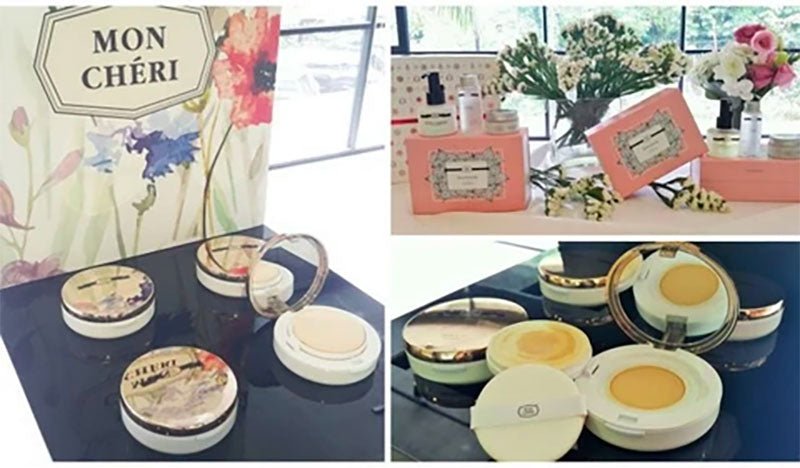 CC Cushion is now one of the most trending foundation in the market and is a must-have item in a lady's cosmetic bag. Mon Chéri a brand well known for its passion innovating cosmetic products, is proud to present its latest innovation Mon Chéri's CC Cushion: the Petale CC Cover. Using the new mesh cushion technology, this is one CC Cushion that lets you deal with no mess and no waste while using it.
The weightless and velvety-soft Petale CC Cover foundation is packaged in a unique mesh cushion compact. The compact has an inner rubber that seals it airtight when closed and therefore, can prevent any leakages. As the compact does not use any foam or sponge to store the foundation, its guarantee that there will no wastage.
Your skin will be protected from the sun's harmful radiation as Mon Chéri's Petale CC Cover has SPF50+ PA+++ . Suitable for all skin types, it's also  hypoallergenic, paraben-free and non-comedogenic as well.  There's one ingredient that makes Mon Chéri's Petale CC Cover stands out from the rest of the crowd. Curious to find out more? Well, the secret is that the foundation contains  Vitamin C which increases our skin's resistance against any environmental stress and protects our skin from the dangerous UVA / UVB rays.  This effective element of the foundation will help in speeding up cell regeneration, improve skin elasticity, and depigmentation of dark spots to reveal a brighter and more radiant complexion.