Mon Cheri Essentials Lightener Review from Mieza Everdeen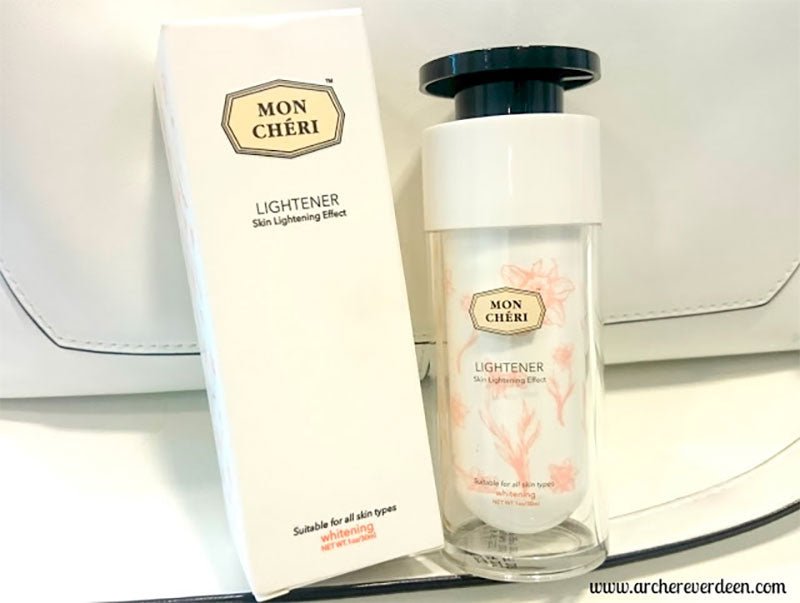 Assalamualaikum and hello. Ever since I started getting a seems-like-permanent skin tan thanks to endless outdoor activities years ago, I have been venturing into whitening products, mostly creams and serums.Why creams? Because they're easier to be used, and I see them on my dressing table all the time. I don't really consume whitening products that are now mushrooming in Malaysian market due to fear of what it can do to my body internally and I simply don't have the discipline to eat something exactly before breakfast lah, after meal lah, before sleep lah, and those edible things won't work unless you drink plenty of plain water to help it work, along with clean eating bla bla bla I cannot follow, really XD so yeah, I turn to skincare products that aren't edible :p


Thanks to
Mon Cheri Essentials
, I get to test their latest product, a cream called the Lightener, with function to give skin lightening effect and is suitable to be used by all skin types. It doesn't matter if you want to get lighter skin tone after sunburn, you want to get a uniform skin complexion or you have some hyper-pigmentation problem, then you might want to jump on
Mon Cheri Lightener
bandwagon with me ^_^ 
Mon Cheri's Lightener
is a lightweight cream made from the combination of active ingredients namely peptides, niacinamides, plant extracts and natural lactate. This lightener aims to not only tackle darkened skin complexion and irregularities in pigmentation, but it also halts the signalling pathways involved in the melanin synthesis. FYI when melanin synthesis is halted, it will lead to skin lightening, improve photoaging marks and control hyper-pigmentation. The advance technology infused in the making of this lightener encapsulates the active ingredients which then leads to the increase of absorption of product into the skin, through lipid-lipid interactions.
Now, do you realize how cute the bottle is? Please agree with me! I am so in love with anything white, salmon pink and black! Those are my favourite colours and to have this 
Mon Cheri Lightener
 on my table is such a sight to behold! Okay, that sounds a bit exaggerated, but I don't care :p This 
Mon Cheri Lightener 
has a very subtle rose scent to it and it disappears after a few minutes. The cream's consistency is light, not too sticky and it dries/absorbs fast into my skin.