[Beauty] Mon Chéri: To Love and Be Loved from Becky Wong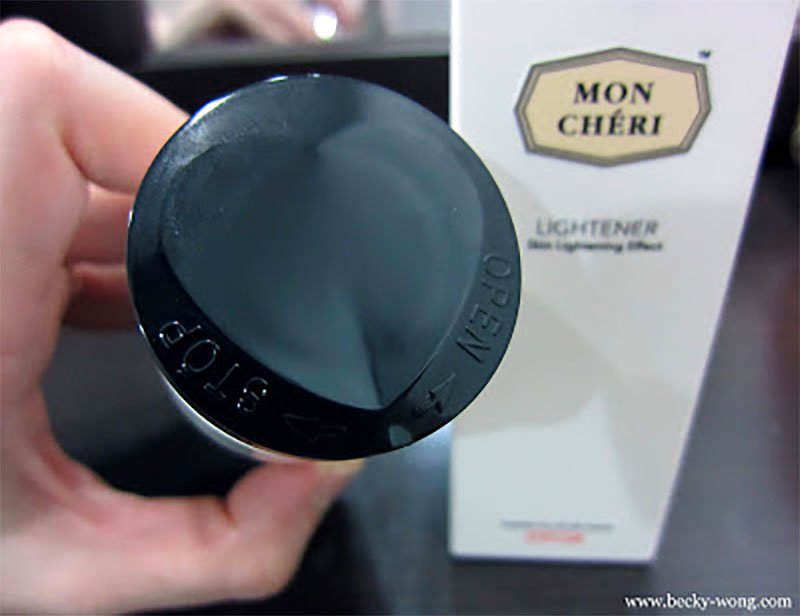 French always gave me the impression of "delicate and elegant", and this is exactly how I felt towards Mon Chéri. Mon Chéri means "to love and be loved" in French, and they believe in being comfortable in your own skin and be confident being an unique individual.

Mon Chéri is passionate in accentuating timeless natural beauty and preserving the skin, and you can see this in their skincare. Thanks to Mon Chéri, I had the chance to try the Lightener and Tinted Sun Crème SPF 50PA+++.
1. Lightener 30ml (RM 160)
Lightener 30ml (RM 160)
The Lightener is a special designed lightweight formula which uses a synergistic combination of peptides, niacinamides, plant extracts and natural lactate. They have carefully chosen the ingredients that go into the Lightener and claims to
Tackle darkened skin complexion and irregularities in pigmentation

Improve photo aging marks

Control hyper pigmentation
Before I go any further, I really like the sweet and feminine packaging of the Lightener. It's so pretty!
Liking the heart-shaped design on the cap too! To pump out the product, just turn the cap anti-clockwise and turn it clockwise to lock the cap.  
I always have the issues of having difficulties to use or pump out the final few drops of products from the bottles or not knowing how much products are left in the bottle, as most of the time the caps were not designed to be opened. >.<