Arisa Chow's Review on Mon Chéri's Instant Pore Refiner & Petale CC Cover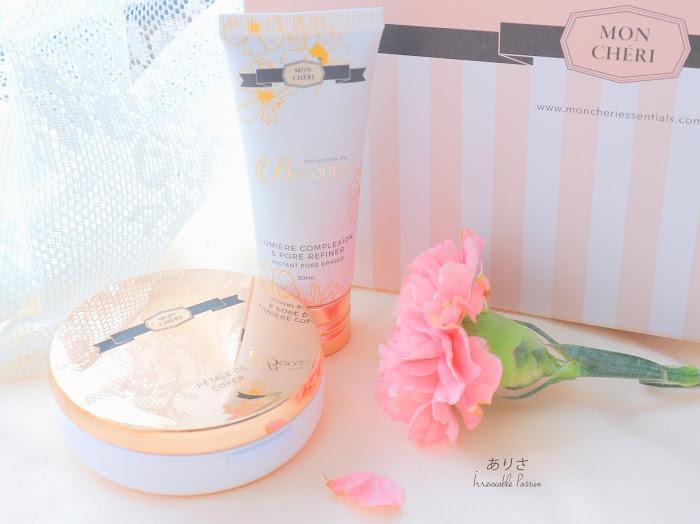 Upon trying it, i have to say the texture is rather easy to blend on my combination skin giving it a surprisingly smooth and matte finishing which i am really satisfied with. My problem with most primers is either they are hard to blend as a result of make up being patchy or too runny so it doesn't cover any of my pores at all but for this it does the job well and smells really pleasant too!
The CCc cushion prides itself for its' weightless and velvety finishing allowing women to achieve the "no make up" flawless look and it also has SPF50+PA+++ protecting the skin from harmful UV rays that can cause long term damage like skin pigmentation.
Read the rest of the review here!