The Simplest Guide To Men's Skincare Routine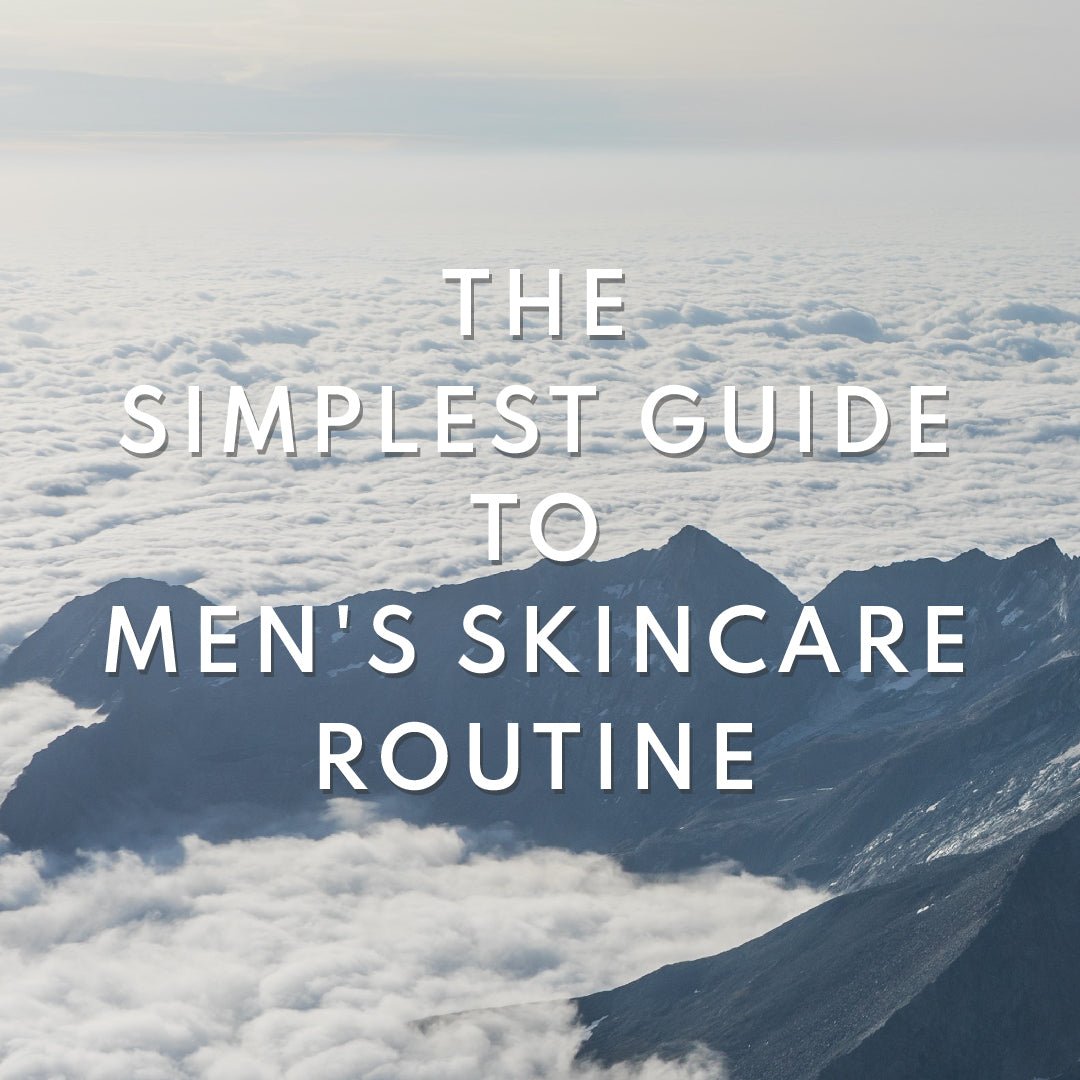 Back in the day, Malaysian men have generally left "beauty" at the hands of the ladies but since the era of K-pop started, vanity has become a thing even amongst the manliest of men. Taking care of your skin has turned from something used to be seen as feminine, into part of men's daily routine. Before being able to take the right steps to care for your skin, you will need to know what kind of skin you have.
Common Skincare Problems faced by Men
There are four common skincare problems faced by men, and what causes it:
1. Oily Skin
High level of hormones called Dihydrotestosterone (DHT).
2. Dry Skin 
A strong sign that you lack in Vitamin D intake.
3. Eye Bags
Eyelid muscles weaken with age, fats and water fall to the lower eyelids and cause the effects of puffiness and swelling.
4. Pigmentation Problem
An increase of melanin production.
Difference between Men & Women Skincare

A man's skin and masculinity are derived by the level of hormonal testosterone that he possesses, giving him a different skin structure than women. Typically men have pores and sebaceous glands that are larger, which is why men produce more sebum, hence the reason for oilier and shinier skin compared to women.
An advantage of this is that adult men are not as vulnerable to having dry skin than adult women are. Though, this would also relate to why men are more likely to get acne and skin impurities, due to their lower pH level. In comparison, an average man's skin is roughly 20% thicker, which means that it contains more collagen and will have a firmer appearance.
Collagen level of men reduces steadily over the years, and that is why the common saying is that men get sexier with age - because men do not experience a sudden change in skin condition as they get older.
Essential Skincare Products for Men
As important as shaving products are for men, that is not the only level of skincare that is necessary. Here are some essential skincare products that you should have as a professional working-class gentleman:
1. Cleansing Gel
A level-one necessity used to cleanse your skin of impurities, like dust pollution when you are running outdoors, and regulates your sebum production. Now you will feel refreshed and vibrant.
2. Toner
Refreshes your skin without ridding it of its natural moisture. It neither irritates sensitive skin nor causes excessive dryness. Use before applying moisturiser as the fast-absorbing formula balances your skin's pH level and controls acne breakout.
3. Serum
A partner of moisturiser that gets into skin depths that moisturiser does not. It is great for nourishing the deeper layers of skin, which reduces inflammation and free radicals, while also repairing the skin cells.
4. Moisturiser
As the name indicates, it will nourish your skin and help in combating against breakouts. It will also improve skin's elasticity and renew the quality of your skin cells. Apply only after you have cleansed your skin or else it would seal oil and impurities, which would lead to acne.
5. Eye Cream
Used to ease your tired eyes, reduces puffiness and prevents the buildup of fine lines. It's not quite a necessity, should you be on a budget, but it does help when you are preparing to head for an important meeting or a special occasion event after a long day's work.
6. Sunscreen
Important to combat not just sunburn, but skin cancer as well. Find a broad-spectrum sunscreen that repels both UVA and UVB ultraviolet rays - which would damage your skin, cause wrinkles and premature ageing.
Simplest Skincare Routine for Men to Apply
The key tip for men to remember is to apply the lowest density product before the denser essential, to allow all products to be able to penetrate the skin. The following routines are best done twice a day.

First of, cleansing your face with a cleanser gel is step one to starting your skincare routine. You will feel a lot more refreshed once you have cleared your face of impurities and taken action to prevent your pores from getting clogged.
After you have cleansed your face, the next step is to go ahead and grab the toner. Soak a clean cotton pad with the toner and apply it on your skin, or you could put a few drops on the palm of your hand and gently press to your face - should you want to avoid spending money on buying cotton pads. This will help to balance your skin's pH level and maintain its natural moisture.
Next is to apply the serum, which effectively penetrates all three layers of your skin, promoting the regeneration of cells and reduces fine lines and wrinkles from your face. It will also continue to hydrate your skin, boost protection against impurities, and smoothen out the surface of your skin.
Depending on the density of your eye cream, apply it before the serum if it is less dense or vice versa. The eye cream consists of ingredients that are stronger than in a moisturiser, so it produces better results for your eyes, as it is specially formulated to reduce puffiness and combat dark circles.
Moisturiser is technically the final step in your skincare routine, as it will seal all the benefits from the other products to your skin, while hydrating and protecting your face. It will pump vitamins and nutrients into your skin while also acting as a shield to keep impurities like dust and dirt away.
As for the sunscreen, it is more of an essential when you are planning on going out into the scorching heat of the sun and being exposed to the ultraviolet rays. These UV rays will cause spotting, wrinkles, sunburns, moles and even cancer. If you plan to be under the UV rays for an extended time, you are advised to opt for a sunscreen with SPF 30 protection at the minimum.
Discover Mon Cheri's new arrival - the Men's Series Cleanser and Gel Mist for modern gentlemen.
Conclusion
A real man is no longer just judged by the bulging muscles on his body but also by the amount of care that he puts into his skin. As a man's look would also play a role in building his confidence, there's nothing sexier than a man who comes with the full package. So don't forget to take extra loving care of your skin because it is not only about the twinkle in your eyes that captures a woman's heart, but the glow of your skin as well.