Soothe And Nourish Your Skin With Aloe!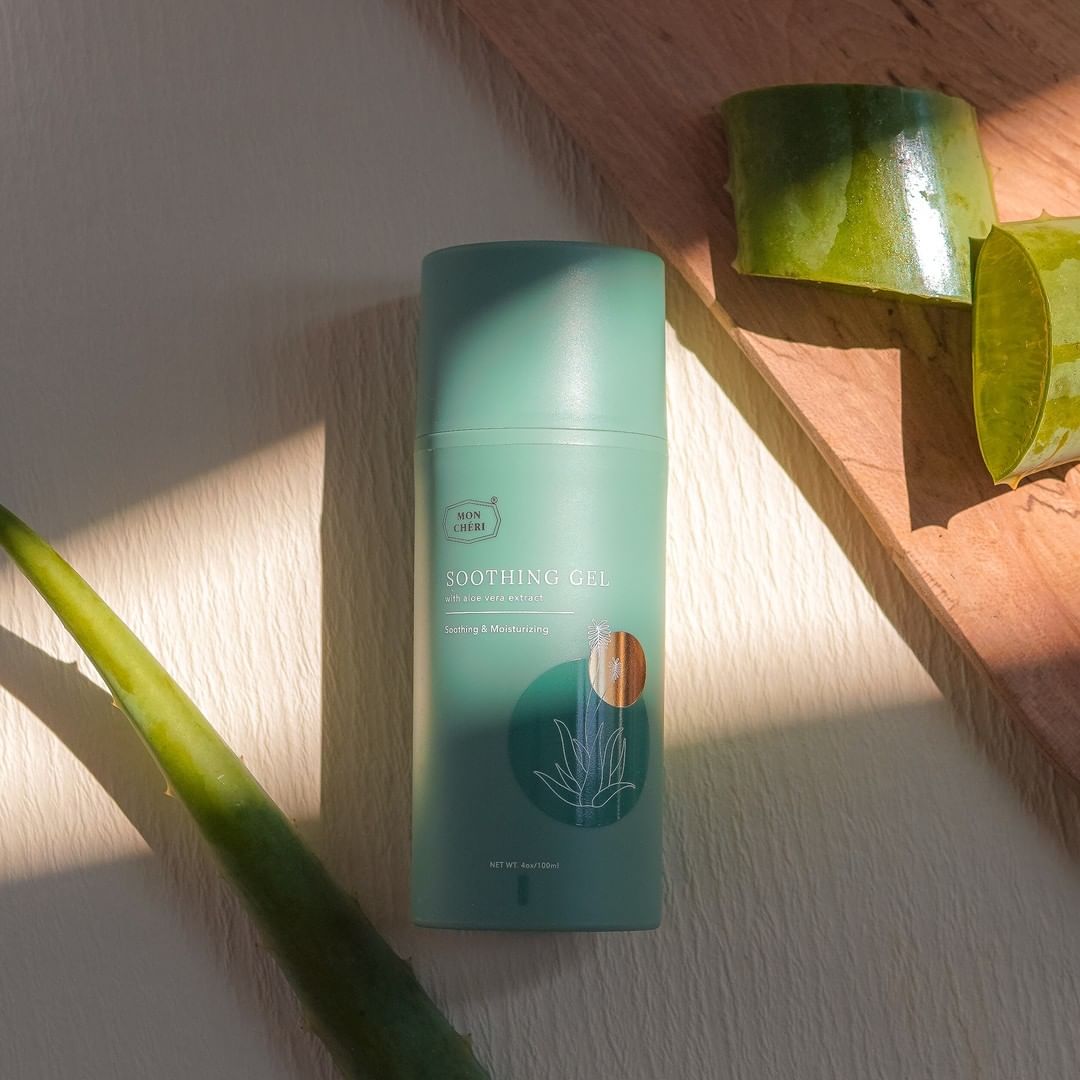 The sun is setting, but the sunburn still lingers? ☀️
Say bonjour to Mon Chéri's multitasking Soothing Gel, an aloe vera-infused moisturizer that soothes sunburns scars and repairs damaged skin.
Enriched with 99% Aloe Vera extract, this ultra-hydrating formula protects your skin from free radicals and UV rays while easily absorbed into your body, leaving you with a calming sensation all day. You only need a small amount of this non-sticky gel to feel and see the difference!
So, always say YES to a day out, especially after a whole week of work. Just remember to soak in the luxury of this rich, hydrating gel that soothes your skin after a day spent in the sun.
Psst... It also works great as a night mask! Keep it in the fridge, and just apply them at night as you would an ordinary face mask. Your skin will love you for this!
Eight reasons WHY you will LOVE this:
🌻 Moisturizes and hydrates the skin
🌻 Soothes sunburn scars
🌻 Repairs damaged skin
🌻 Contains antioxidant properties
🌻 Reduces inflammation
🌻 Relieves skin irritation
🌻 Minimizes the visibility of scar marks
🌻 Nourishes dry hair